One of the most popular Content Management Systems (CMS), Drupal provides flexibility and versatility to users who have no specific knowledge when it comes to blog or sit creation, enabling them o make professional looking pages in no time. This ability and user friendliness is what attributes to the rise in the success of Drupal.
Once you've created a blog on Drupal, it would be looking a little forlorn with the default blue and white colors of the site. In order to customize it, you will need to install a theme according to your preferences and the nature of the content that you will be uploading to the page.
Locate themes
You can search for a theme in Drupal's own directory where a multitude of themes have been installed. You can either browse through or select the theme that you prefer or enter a search query according to your requirements.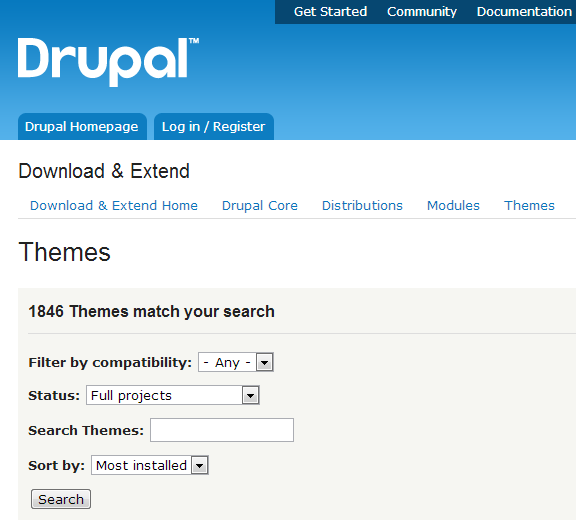 Once you've selected the theme that you would like to install onto your Drupal blog, click on the zip file to download it to a location onto your computer.

Make sure that the version is compatible with the Drupal version that you are using.
Log In as Admin
Once you have obtained the file for the theme that you are going to install, you need to up-load it to Drupal in order to apply it to the blog. Log in to your Drupal site as admin and click on the Dashboard. Click on 'Appearance' and then on 'Install new themes'.
At this point you will be prompted to either provide a URL linking to the desired theme or to upload a file. Since we've downloaded a theme to the computer, we'll select the second option. Click Browse to locate the file and click the Install button at the bottom of the page.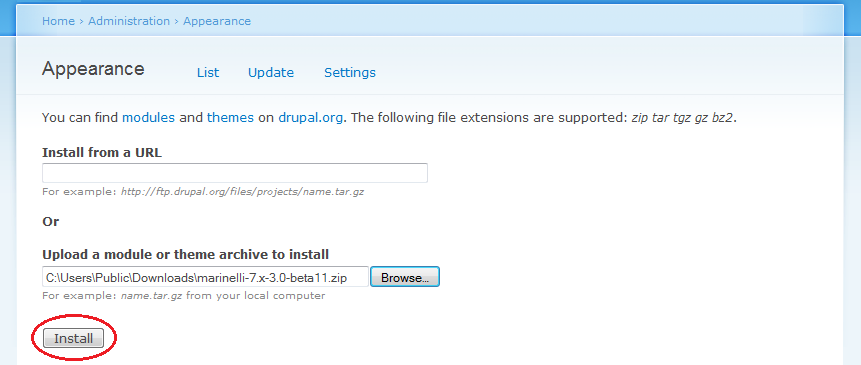 Enable the Theme
Once installed, a message will be displayed on screen notifying you of the successful installation of the theme. The next two steps will also be outlined within the window.

Visit the 'themes' page on your dashboard and locate the Disabled themes. The recently installed theme should now show within the list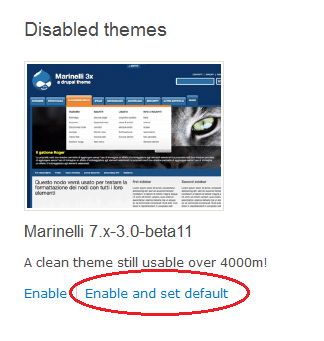 Click the Enable and Set Default link in order to apply the theme to the blog.
Drupal is highly flexible an easy to use when it comes to customization. With this feature you can change the look of your blog whenever you choose. You can always disable the theme; install a new one or even enable a previously installed theme.